What is a Telehandler?
A telehandler, telescopic handler, or long-reach forklift is a versatile platform, usually, the first machine to arrive and the last to leave the site.
Found on construction sites moving materials, loading, unloading, moving site equipment or clearing sites.
Various attachments like buckets and pallet forks can be added for max forward reach.
Different types for maximum performance
Telescopic Handlers come in various models, each designed for specific works, loads, sites, lengths and terrain, and the hire rate will vary.
Compact Telescopic Handlers: Small, lightweight and ideal for forward reach in confined spaces or a better range of manoeuvrability.
Used on building sites or landscaping and agriculture works.
High-Reach Telehandlers: With a lifting capacity and overall height and max lift, perfect for projects requiring max forward reach, lift, overall length, height and weight.
You can find them in construction projects, particularly for installation works.
Agricultural Telehandlers: Explicitly designed for agricultural projects. Typically used for max forward reach and lift height in farming.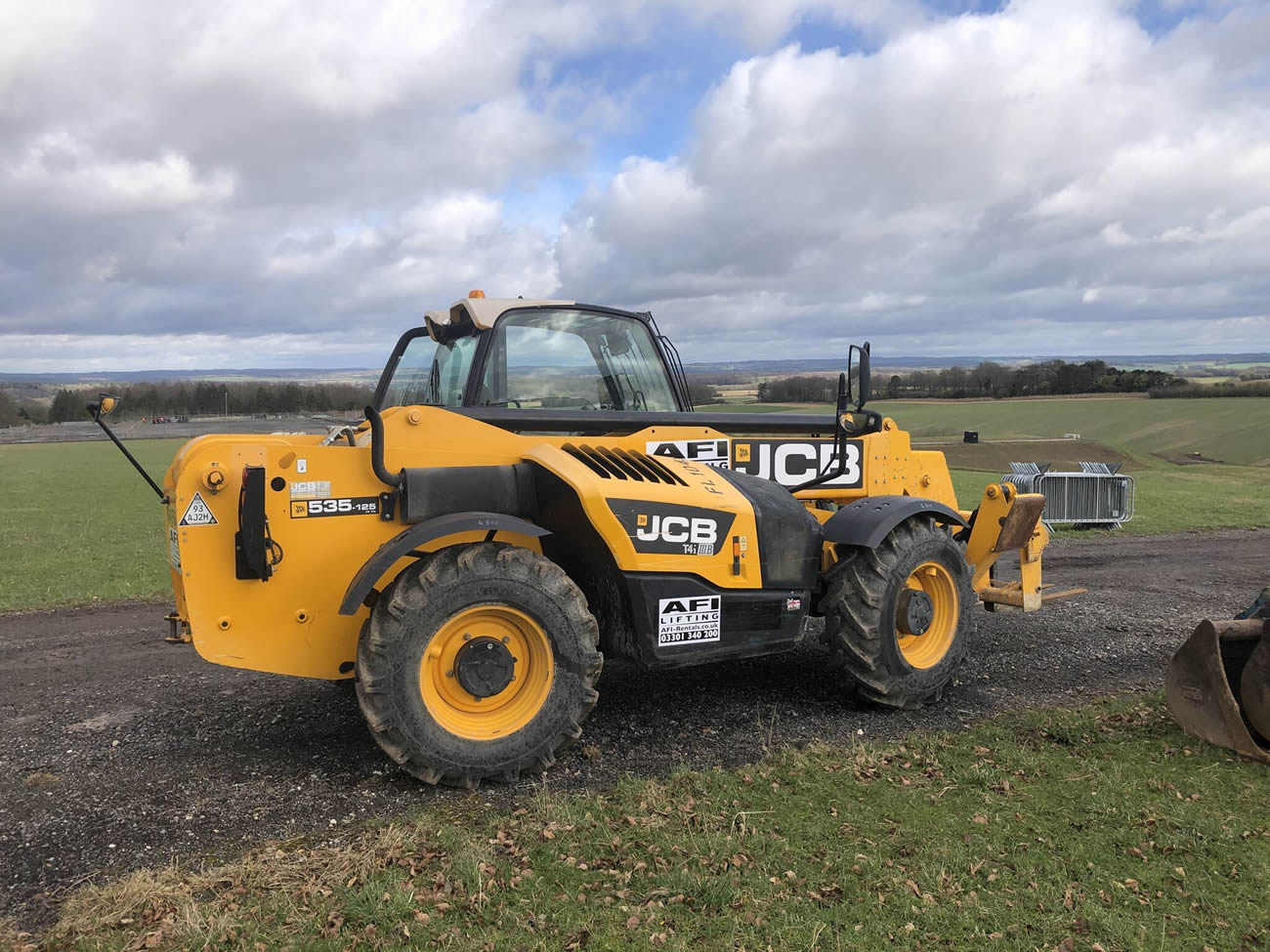 Heavy-Duty Telehandlers: Designed with heavy-duty work in mind, their high lifting capacity, length, overall length, height and weight can be used to lift heavy loads and materials.
A Rotating Telescopic Handler: Their rotating boom gives them max flexibility, lift height and precision to work in confined spaces.
Often used in various kinds of building maintenance and construction projects.
Telehandler Load Capacity
When hiring a telehandler, examine the overall length, max load capacity and max forward reach.
Small Telescopic handlers:
Suitable for light-duty applications such as landscaping, general construction, and maintenance work, these compact access machines have load capacities up to 2.5 tonnes.
Medium Telehandlers:
With a versatile range and a load capacity of between 2.5 and 4 tonnes, medium telehandlers are used in medium-sized projects like housebuilding, small commercial and industrial buildings.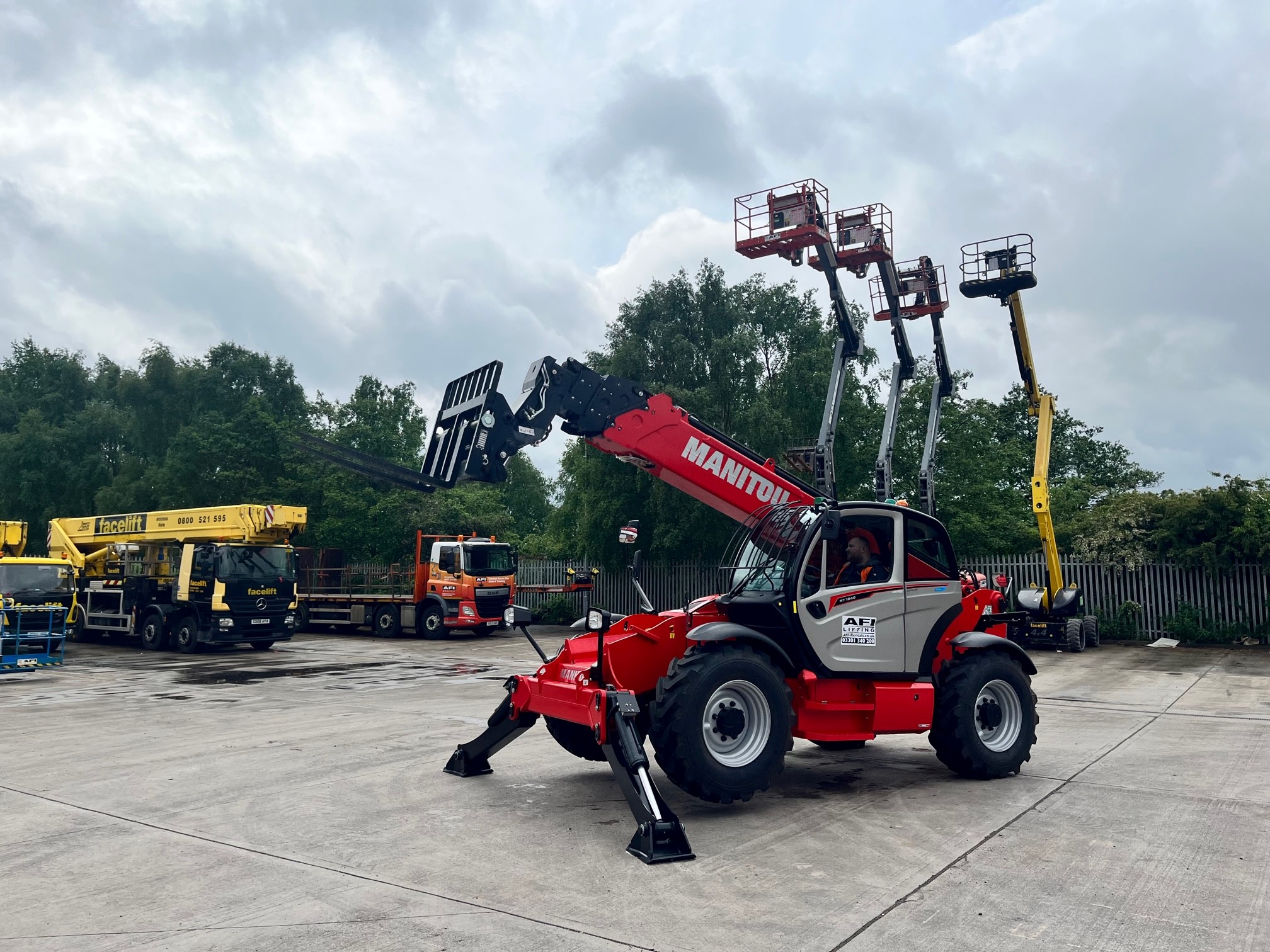 Large Telescopic Handlers:
These heavy-duty telehandlers support load lift capacities of 4-6 tonnes, suitable for large-scale projects, such as building bridges and skyscrapers.
Extra-Large Telehandlers:
The most massive telehandlers have load capacities of up to 20+ tonnes. Mining, construction and large-scale projects.
Considering the weight of materials to be moved when selecting a hire is important for guaranteeing full reach and the safety of operators from overloading.
Choose a hire with a load capacity that exceeds the necessary weight of the items to be lifted.
The operator MUST be trained and licensed to operate the specific model, its load capacity, and max lift height.
Operating a small telehandler is NOT the same job as operating an extra-large machine.
We have telehandlers from 5m - 20m lift heights, load capacities from 2.4t to 4t. The latest machines include four-wheel drive, and next-day delivery.
Contact us today for a hire rate or to book your next telehandler hire.
FAQs about Telehandler hire from AFI Rentals